In our modern world our minds are always thinking, they are always busy, and we become fixated on our thoughts, which can lead to stress, worry, anxiety, self-doubt and mental exhaustion. This cumulation of stress and fatigue is proven to have long-term health effects including an increased risk of cardiovascular disease.
Meditation is a simple and effective way of recharging our mind. By giving our mind the space to be still, we are able increase our capacity to think clearly, reduce brain fog, and improve our stress levels. Mindfulness is a form of meditation that encourages you to focus on an object and be aware of the present moment.
Through a daily practice of meditation, you will have a greater capacity to meet life's challenges, feel less stressed and calmer, and have a greater awareness of your life.
Thanks to my training from the Sattva Yoga Academy in the Indian Himalayas, I am able to share with you ancient and transformative meditation practices.
The Sattva meditation technique. This meditation technique is influenced by the ancient tradition from the Veda and uses a personal mantra (without any meaning) to reach a place of deep relaxation.
The Sattva meditation sadhana. This is a unique practice that is tailored to your individual needs, and incorporates kriya, breathwork and mantra.
Practicing these techniques daily will help to quiet your mind, separate yourself from your thoughts and create a positive change, both spiritually and physically.
These non-religious techniques may involve meditative kriyas, breathwork and mantra and it helps to balance the brain and create an inner stillness.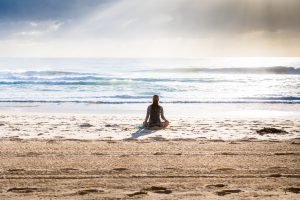 Introduction to Sattva Meditation
During our first meeting I will share information about the benefits of meditation, initiation to the Sattva Meditation technique and a personal mantra. After this you will receive weekly support for 4 weeks to help integrate the practice. The only prerequisite for this introduction is a willingness to commit wholeheartedly and embrace the practice.
4 weeks 
(1 x 2-hour introduction, 4 x 30 minute follow up)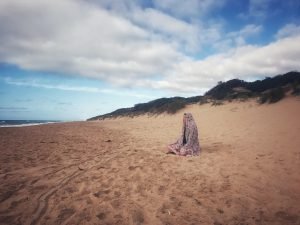 Personal Sattva meditation practice
During our first session I will work with you to create your own personal meditation practice (sadhana) using a combination of meditative kriyas, breathwork and mantra depending on your needs. The only prerequisite for this practice is an openness to experiencing new techniques and a desire for self-development.
2 weeks 
(1 x 2-hour introduction, 1 x 1 hour follow up)
Group classes and workshops
I run regular group meditation classes and workshops around Bristol and the world. Classes normally last one hour (workshops 2-3 hours). So, anyone is welcome to attend, whatever your level of experience, just be ready to receive.
My group classes are guided meditations that will help you calm your mind amid the busyness of everyday life. In addition, they may incorporate wisdom, kriya, breathwork, or mantra and will help to restore your body, mind and soul. I also run regular introductory meditation and mindfulness workshops.
If you would like to book a private group class, please email me: clare@aradiantlife.co.uk.
For more details on classes and workshops please view the schedule.
Why offer meditation to your employees?
Work-related stress is challenging. A '24-hour on' society driven by smart phones, a global mindset and social media is not only increasing stress and increasing feelings of being overwhelmed, but also reducing attention span and concentration. Yet your long-term business success depends on the focus and well-being of your employees.
A Radiant Life uses meditation and mindfulness techniques to replace stress with energy, negative emotions with resilience and disengagement with enthusiasm. Therefore, the techniques are taking personal and professional well-being to the next level.
Offering your employees meditation and mindfulness training will not only demonstrate that your organisation cares about its employees, but it also has proven tangible employee benefits. In fact, there are more than 6,00 peer-reviewed studies to demonstrate this.
Wouldn't you like to offer your employees the opportunity to improve their health and experience of work through a simple, low cost workshop or programme?
increase in brain activity
reduction in stress hormone
Meditation for business that delivers powerful results.
My workshops and programmes are for all levels and can be adapted for groups of 1 – 100+ depending on your business needs.
In this workshop I will share practical tools and guidance to help your employees manage their stress levels.
The what, why and how of meditation and mindfulness
Explore simple techniques that can be utilised throughout the working day
Share deeper meditation techniques that can be used at home
Lasting up to 2 hours, meditation and mindfulness workshops can be tailored to your company needs and objectives. Moreover, it held as a lunch and learn, keynote presentation or part of your internal health and wellness programme of events.
They often work well when incorporated into company off site meetings or away days.
Research shows that these days focus and attention span in the workplace is at an all-time low. So, a 3-month mindfulness programme will help your employees with their focus and reduce their stress levels through mindfulness and meditation techniques that are tailored to your specific company schedule, environment and objectives.
The programme will include a tailored combination of workshops, regular group guided meditation sessions and exercises for progress and accountability.
So, for more information about meditation for business and a tailored quote please drop me an email: clare@aradiantlife.co.uk.
We value your privacy and promise to keep your details under wraps.